Before I start this Sunday Social post I just have to say- this is my 300th post! Isn't that insane?! Thank you so much for being such sweet and loyal readers. I love getting to know all of you through the blog, Twitter, Facebook, and Instagram. 2013 is going to be even better with more of the stuff y'all love! Thanks everyone!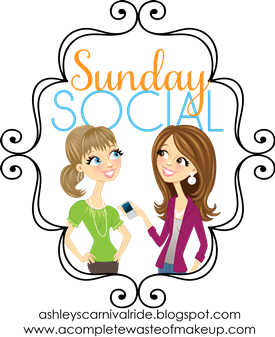 1. Favorite New Years eve you've had before:
My favorite New Years was New Years 2008. It wasn't anything special (like the time I went with all my girlfriends to a house party or at my Aunt's house making bunuelos), but it was great. I went out to the San Antonio Riverwalk with my friend Alissa and her boyfriend and we spent hours just drinking, having good dinner, and dessert.
Alissa and I NYE circa 2008
Outside the Hard Rock Cafe we went to for dinner. 
What made that night so special was that the next morning (New Years Day) I was going to finally, officially go to Waco to meet Mathew in person. We'd met online and chatted on the phone since late August of 2007, and I was so excited to meet him. I was his Bambina and he was my Bambino, and I couldn't stop thinking about him that entire New Years Eve. In fact, I saw a dessert called "Bambino" so I HAD to get it!
The "Bambino" dessert on the Riverwalk
The next morning, I left San Antonio for Waco, and met the man of my dreams. This is one of my favorite first pictures together from New Years weekend 2008:
You can see it in my eyes- I was already in love.
I left Mathew's house that weekend knowing full and well that I was in love with him and that he was the man I'd one day marry. Of course, marriage didn't happen til 2011, but meeting him that New Years was one of the best days of my life. 
2. Are you doing anything for NYE this year and if so what?
This year, Mathew and I are planning on hanging out with
Becka
 (ya know- my gal behind Kiki La'Rue) and her hubby. They're having a NYE party, and are being so kind to let us come and even stay the night at their place. I LOVE Becka and have so much fun with her, so I'm excited to meet up with her again.
3. Name a book we should all read come January?
Hmm I haven't had a chance to read many books, so I am going to try to read The Happiness Project. Not that I'm "not happy" but just because everyone keeps telling me that it's an awesome book!
4. What are your new years resolutions?
– Of course losing weight. I was successful this year, but not as successful as I'd like. I think my goal would be to actually NOT gain weight I've lost next holiday season. I want to feel sexy for myself and my husband, and as sad (or as truthful) as it is, my weight contributes a lot to that.
– I also want to make the resolution to pray out loud more. I know that's weird, but I get really self-conscious when I do it and feel like everyone is judging my prayer (when I'm sure they don't really care). It's one thing I've always struggled with, so maybe this year I'll overcome it.
– I'd also like to participate in at least 2 more 5ks and run them both entirely. I've NEVER been a runner, so this is a big one. I did the Color in Motion a few months ago but had to take several breaks. This time- I want to be prepared!
Be sure to check out this month's "Married" Spot Sponsor
Disclosure: This post may contain affiliate links and/or product(s) sent from companies or their PR team for editorial consideration. For more information, please view my disclosure policy.