I have a secret love of tutu dresses for little girls. Every couple of days I find myself searching the web in hopes to find the PERFECT tutu dress for my niece Alexis (who we call Lexi or Lexi girl). First off, look at her face. Isn't she the CUTEST?!


Her dimples and dark hair and that cheesy grin make just SOME of the many reasons why I picked her as my flower girl. Now picture her with a tutu dress…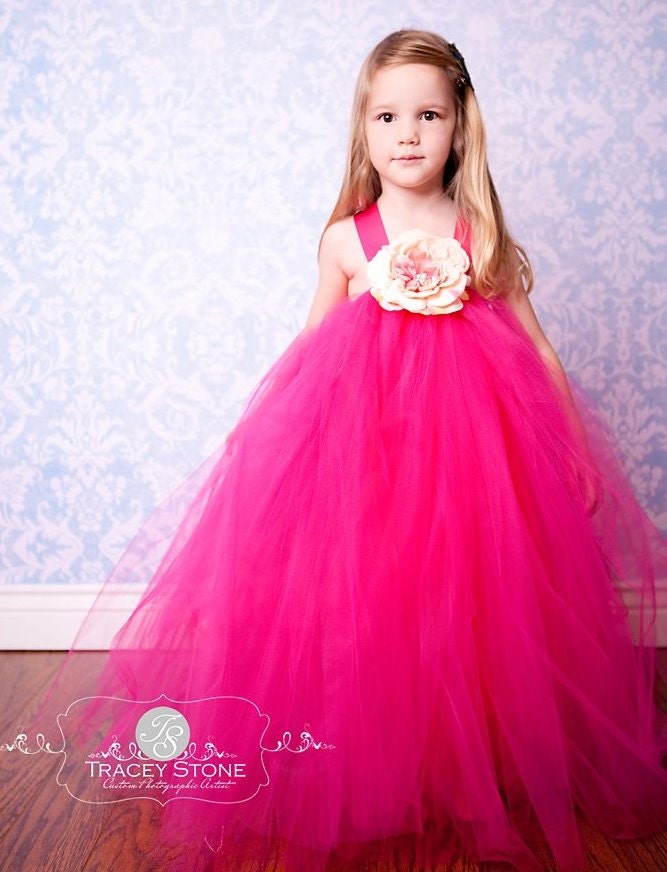 Our colors, however, are Watermelon (in David's Bridal colors), dark purple, and silver. Luckily, The Little Pea Boutique has a section where you can CUSTOM MAKE your tutu dress! You can figure what color tulle you want, what color band, the ribbon colors, and how you want the front and back to look! AHHH I love it!
Now because Lexi is about a 5T right now, by December she may be a 6T, so it's a little bit more for the company to make it in her size, BUT it's perfect. I've decided I'd like her dress to be off white (since mine is Ivory), with an off white band (which is the chest area), with Raspberry ribbon (hot pink..aka watermelon), cami strap front, cami strap back, with a bright pink peony in the middle. Check out this page to see the pictures of what I mean.
Can you picture it now?? I'm SO excited! I can't wait to tell Kim (my sister in law) all about it! Have you found your flower girl dress yet? What does it look like? Post links/pics in the comments!
Photos courtesy of my sister in law, Kim, and The Little Pea Boutique (respectively)

Disclosure: This post may contain affiliate links and/or product(s) sent from companies or their PR team for editorial consideration. For more information, please view my disclosure policy.