If you know me at all- you know that I make my birthday a big deal. Mathew and I got engaged 4 years ago on my birthday, 2 years ago we went to Austin and I was surprised with goodies from Michael Kors, and last year Mathew surprised me with a private plane ride around town! I even got to fly the plane on my own!
Needless to say, birthdays have been pretty special for me, and I admit- I'm really spoiled. Last year I made a
7 for my 27th birthday wishlist
, so I thought it'd be fun to do the same this year for my 28th (which is on the 17th). I actually got a couple things off my list last year, but really, this is just for fun. I are going to be SO spoiled starting next week with my birthday, Addison's first shower that weekend, and then our Babymoon trip the following week to
Lakeway Resort and Spa
, that I don't expect any of these things. But hey- a girl can dream, right?
1. "On Wednesdays We Wear Pink Tank" for Addison and I 
Let's be honest- When Addison is here, I'm going to want to match her like ALL the time. I die over mommy and me clothes, and this top comes in adult AND baby sizes! Couldn't you just die!? I love the font choices of this shirt, and the price- $17.99 for the adult, $16.99 for the kids.
2. Lush Bath Bombs
I love baths. The fact that my doctor said I could continue to take baths as long as I don't keep the water too hot throughout my pregnancy has been WONDERFUL. I love to just sit, relax, and soak. Lush bath bombs are a favorite of mine, and I wish I had a whole bucket full of them so I would never run out. This Lush Bath Bomb in Softy sounds DIVINE, but to be honest- I'd take any scent.
3. Kendra Scott Earrings
I feel like I'm the only person in the world without Kendra Scott earrings! I love the bright turquoise, size, and their classic shape. I feel like I could make these earrings work with SO many outfits. Sigh- a girl can dream, right?
4. Sequin Camera Strap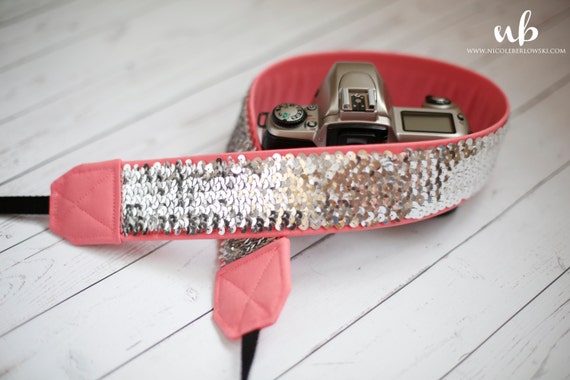 As a "push present" Mathew is buying me a DSLR camera and a 50 mm lens. I will be using that thing like crazy to take a billion pictures of Addison and pictures for the blog. I love this Silver Coral Camera Strap because it's fashionable and trendy! Plus, anything with sparkles is a-ok in my book!
5. My Mom Is Blogging This onesie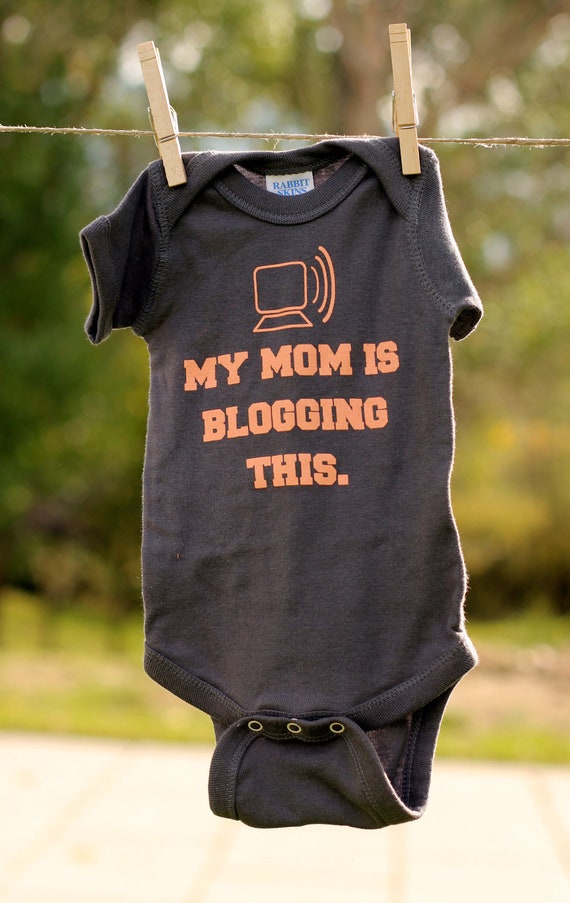 Ok, so this one really isn't for me, but can you imagine little Addison wearing this "My Mom is Blogging This" onesie?! I mean, how could she NOT have this in her wardrobe? I definitely want this for my birthday just so I can put it on her all the time. So cute!
6. Acrylic Makeup Organizer
I have SO much makeup. Most of it stays put away in a heavy duty train case, but for everyday wear, I'd love to have some acrylic makeup organizers to put on our counter so I'm not taking up so much room in our bathroom drawers. Putting together the Large Acrylic Makeup Organizer with the Luxe Acrylic Modular System would look like the image above- perfect for my stuff.
7. Philosphy Hooray for Sorbet Trio
I mentioned above that I love baths. I'm not lying. Get me body wash/bubble bath and I'm a happy camper. Although I don't think that Philosophy body wash suds as much as I'd like, the smells are undeniable. This Hooray for Sorbet trio sounds like it has all the perfect smells of summer. Plus, I love anything apple or mango scented, so I really feel like I couldn't go wrong with this.
8. Lily Jade Anna Bag
Ok, y'all know how much I love Lily Jade (especially my Sarah Grace bag), but hey- a girl can never have too many bags! I love their Anna in Black with its purple interior and sleek design. Everyone needs a black bag, right? I'll be over here…dreaming!
So that's it for me! 8 for my 28th birthday wishlist. You guys have NO idea how long it took me to come up with this list. Everything I want right now is for Addison, so it was hard to come up with things for myself (and even still, half the stuff has to do with her lol). I can't believe I'm turning 28 on Thursday. The funny thing is- I said my whole life that I was going to have my first child at 28. In just 7 or 8 weeks that will really be happening! Geez!
This doesn't mean I'm getting old, does it?
Disclosure: This post may contain affiliate links and/or product(s) sent from companies or their PR team for editorial consideration. For more information, please view my disclosure policy.